About Us
Meet the Dentist
Alan A. DeRosa, DDS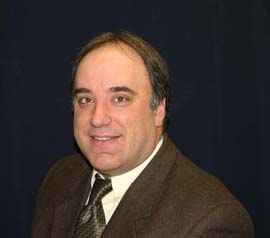 Dr. Alan DeRosa has been in private practice in the Hudson Valley since 1985.  He was born and raised in New York and did his undergraduate studies at Fordhan University.  From there he went to Emory University School of Dentistry, graduation in 1985.
Dr. DeRosa is a member of the American Dental Association, the New York State Dental Society, and the International Association of Orthodontics.
Staying current with advances in dentistry is very important to Dr. DeRosa. Dr. DeRosa is a general dentist who uses a wide range of treatment options.  He has special interests in cosmetic dentistry.  He places and restores dental implants, porcelain restorations, non-black margin crowns and orthodontics to achieve his goals. Dr. DeRosa has a holistic approach to treating orthodontics and orthopedic problems; he avoids tooth extraction as he develops beautiful and healthy smiles. Dr. DeRosa is committed to using the most advanced dental materials and techniques. Dr. DeRosa has been named "Best Dentist" in the Hudson Valley by the Mid-Hudson Valley Readers' Choice Awards.
---
Meet the Hygienists
Jennifer O'Brien-Partridge, RDH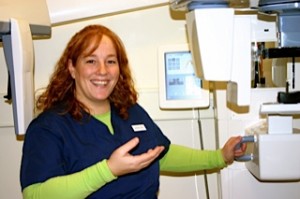 Jennifer lives in Hunter Mountain with her husband and two children. She became a dental hygienist in 1999 when she graduated from Hudson Valley Community College.  Following her graduation, she started her career and dedicated her time to promoting and educating patients on overall dental health. Jennifer is licensed to administer anesthesia. She has been working in our office since 2009 and was certified through the International Association for Orthodontics in "Straightwire Orthodontics" in 2012. She keeps up with continuing education to help stay up with what her patients need.
Katrina Quinlan, RDH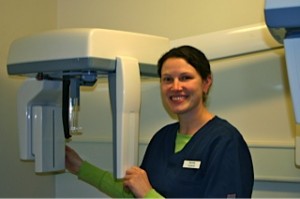 Katrina has practiced hygiene in this area for approximately 19 years.  She studied Dental Hygiene at Hudson Valley County Community College and received her license in 1995. Katrina is certified to administer anesthesia and has been with our office since 2004. Katrina is also certified through the International Association for Orthodontics for "Straightwire Orthodontics". Katrina resides in Saugerties with her husband and two children.
---
Standards
Our office is committed to meeting or exceeding the standards of infection control mandated by the ADA, the CDC, and OSHA. Our team attends OSHA training each year and CPR classes every two years for the safety and benefit of our patients. For more information on our commitment to you, please call or visit our office soon.