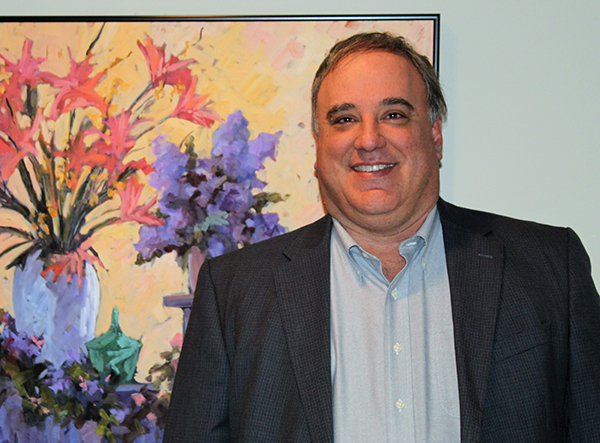 Dr. Alan DeRosa, DDS
Dr. DeRosa graduated from Fordham University in Bronx, New York, then graduated from Emory University School of Dentistry in 1985. He has been providing excellent dental care in the Saugerties area for over 30 years and is proud to be a member of the American Dental Association® and the International Association of Orthodontics.
To make sure he continues to
provide quality care
, he participates in continuing education yearly. He has advanced training in sleep dentistry and making oral appliances that are designed to treat snoring and sleep apnea. He keeps up to date on the newest advances in
cosmetic dentistry
to make sure you receive the best possible care and get the results you want! His goal is to provide quality
orthodontic treatment
without having to extract necessary teeth. Outside of the office, he is an avid golfer. He has four daughters, one son and three grandkids.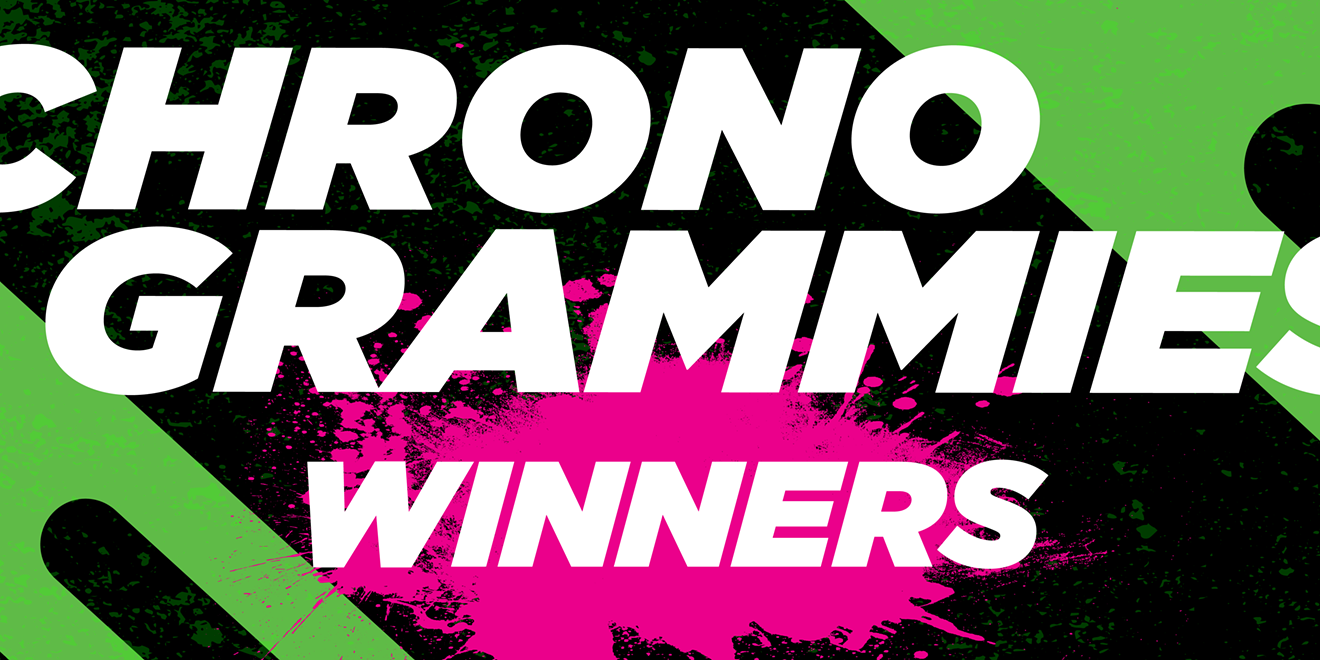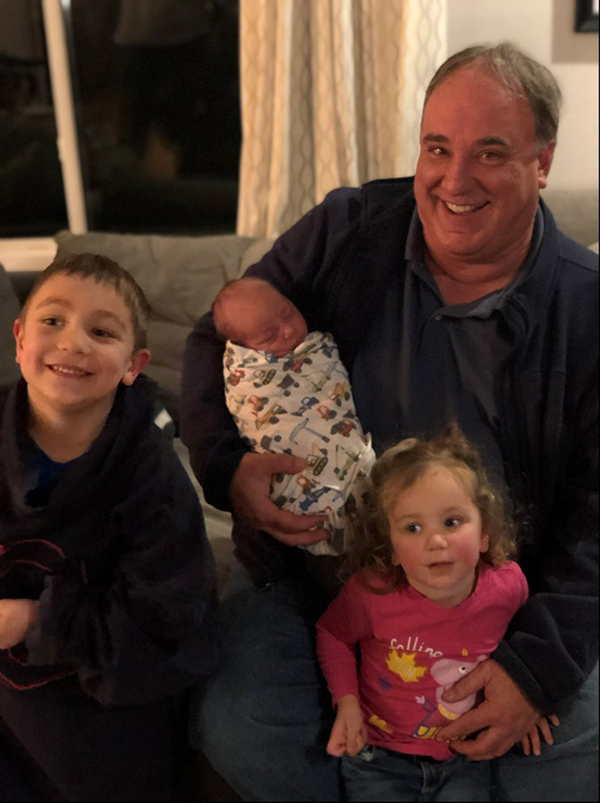 Dr. DeRosa is dedicated to your good oral health! With his experience and training in dentistry, he can help you achieve the gorgeous smile you have been dreaming of having. His goal is to provide consistent, patient-focused dental care that you will love.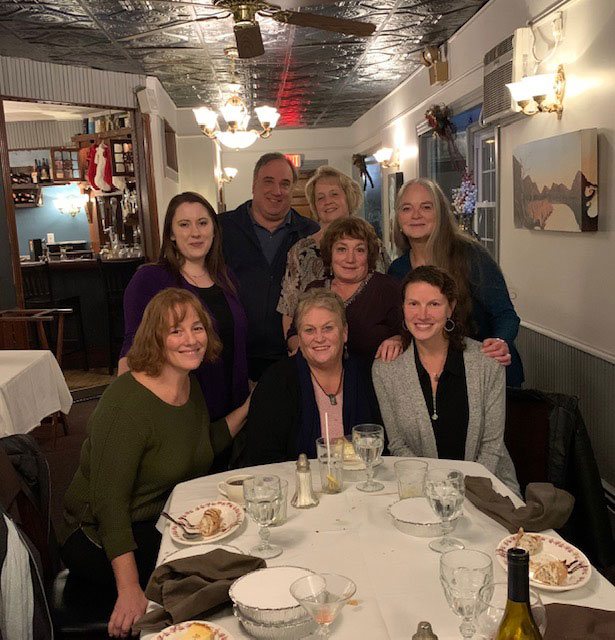 Happy Holidays from our office to you!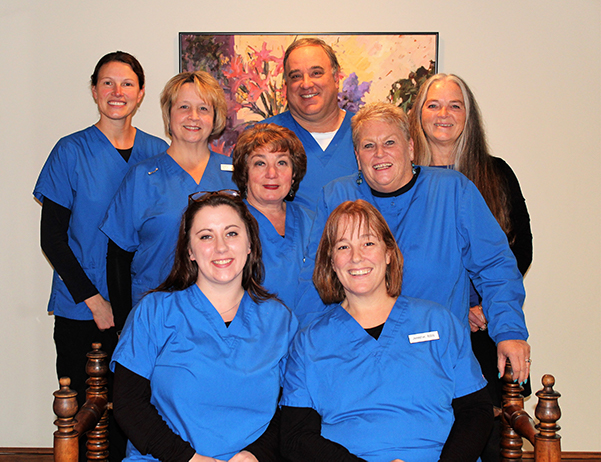 Meet Our Team
Our exceptional team is experienced, caring, welcoming and focused on the wellbeing of our patients. We are looking forward to meeting and caring for you. We invite you to call our office today at 845-246-9566 to schedule an appointment with Dr. Alan DeRosa and learn more about dental care in Saugerties, New York!
Colleen – CDA
Colleen has been a valuable member of our practice for over three years. She graduated from a two-year dental assisting program at Ulster County BOCES in 1984. She is very knowledgeable about all dental procedures and can explain each procedure to patients so they will feel more at ease. Colleen has been a practicing dental assistant for over 30 years, and she enjoys working with our wonderful team and loves how they work together to make our patients feel welcome and special!
Danielle – CDA
Danielle has been working with our practice since 2018. She graduated from a dental assisting program in 2017 and contributes to our office with her hard work, continuing education and willingness to help anyone who needs it. She enjoys working everyday with her dental family in a patient-focused practice. She loves her job and looks forward to learning even more about the field of dentistry. Outside of work, she enjoys spending time with her two dogs, Charlie and Chloe, hiking, kayaking, bike riding, fishing and doing puzzles.
Jennifer – RDH
Jennifer has been with our practice for over 10 years. She has completed education in and is experienced with anesthesia and orthodontics. She is very friendly and enjoys working in a personable office where she can get to know our patients. Jennifer is married with two children and enjoys spending time with her family where they live in Hunter Mountain.
Katrina – RDH
Katrina has worked with our team for over 14 years. She received her associate degree in dental hygiene from the Hudson Valley Community College. She loves working with our great team and works hard to make patients feel welcome. When she is not working, she enjoys spending time in the beautiful area we live in.
Kelly – CDA, Front Desk, Hygiene Coordinator
Kelly has been working with our office for over 15 years. She enjoys working with a team that cares so much about their patients. Kelly always helps everyone who needs it and assists our patients in figuring out how to maximize their insurance benefits.
Lisa – CDA
Lisa has been with the practice for over 26 years. She loves working with our great team, and she works hard to make patients feel comfortable and make our office a pleasant place to visit.
Pamela – Office Manager
Pamela has been our office manager for over 20 years. She loves helping patients and getting to know the community. She schedules appointments, processes insurance claims, work on orthodontic estimates, manages payroll and other human resources duties, and works with patient insurance estimates.